DIY to Try

Leather Mouse Cosmetic Bag DIY

The cosmetic bag in this mouse design is perfect for storing your beauty must-haves!

As Seen In

It's Sew Easy: Bikini Bottoms

Meg filmed a segment for It's Sew Easy all about sewing bikini bottoms!

As Seen In

Pattern Play

One Cool Cape - transform a basic jacket pattern into the "it" piece of the season!

Quick Tip

Cutting & Sewing Faux Fur

It's soft and cuddly and not at all difficult to sew. Here are our best tips for using faux fur!

Pattern Collection

Timeless Beauty: 4 Vintage Patterns

Ladylike and elegant: These styles with a nod to the 50s are a breath of fresh air!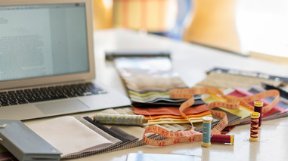 Sew & Tell: Episode 5
Do you have a pattern you sew again and again? We do! Learn about Meg, Amanda and Kate's tried-and-true patterns and maybe discover something to add to your repertoire. Plus, play along with our Sewing Controversy and Trend Lightning Round.
Give away or keep yourself? You can do either – or both! This cute DIY bag is a real space ...

I love keeping up with all the latest fashion trends and always look forward to Vogue's trend rep...

Can't believe it's been a year since our first Burda Challenge 2018 post! Wow, what a...
Pattern of the Week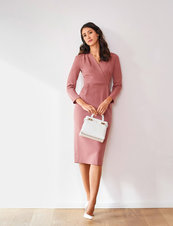 Produced by burda style magazine