Perfect Flared Hem (Say No Sagging:))
Added Aug 24, 2013
Mykolayv, Ukraine

Intro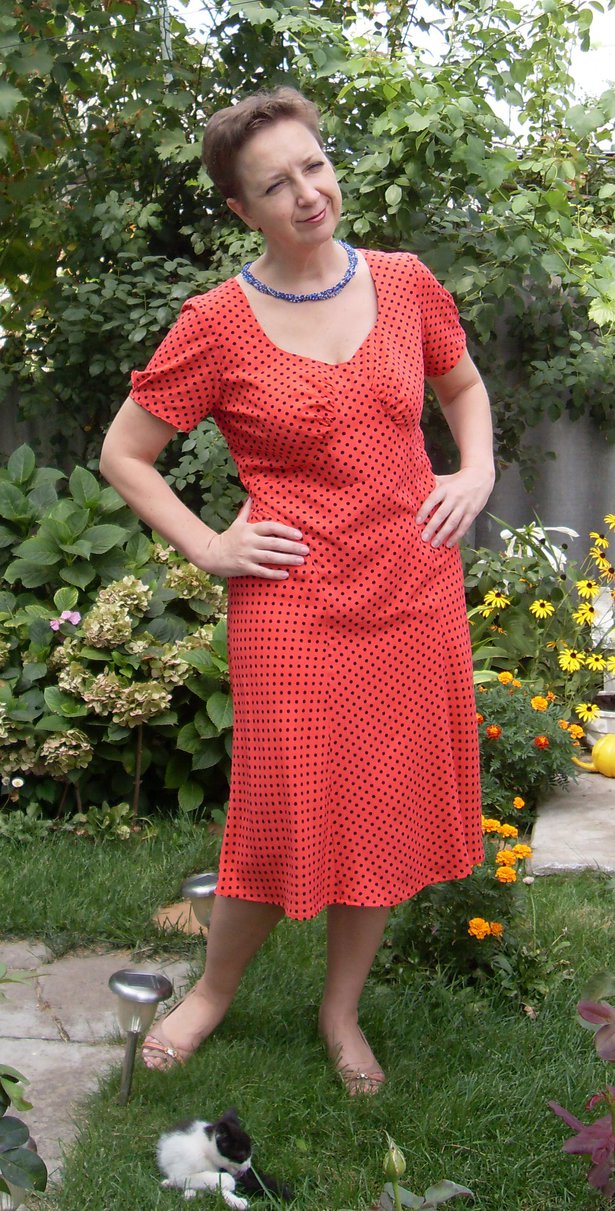 Actually, it concerns any skirt but particularly those that are widening to the bottom, and among them - especially bias cut and godet. The rule of a nice bottom is simple - the skirt's length must be measured not from our waist but from the floor!!! Only in this case it has a nice even bottom.
Any of us, who ever makes a flare skirt or wears a ready-made one, knows that it's stretching and sagging a lot. To prevent us from re-making the hem, it's better to use this simple method. Once I even saw a special device to make it but if you don't have the one, like me, then I hope my advice will be in use.
I'll show the technique on my last dress, Simplicity 6093, this pattern has bias cut front and back sides. I made the measuring outdoors to get better pictures but it's better to do inside, standing barefoot on the floor.
Technique Materials
Our skirt/dress, a wooden ruler/stick, a piece of chalk and your mate to help you.
0 Comments