"Halloween 2010" The "Ever After" Halloween Frock Grosgrain ...
Added Oct 26, 2010
by grosgrain
Harrisburg, Penn...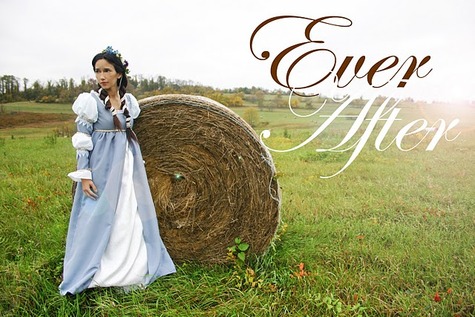 ShareThis
Description
Burdastyle: Please include this in your costume contest.
TO WIN THIS COSTUME PLEASE VISIT GROSGRAIN
Oh my goodness. I feel like I've been sewing and sewing and haven't posted anything in forever here on Burdastyle. Halloween is usually the month when I like to shine but I've had so much on my plate.
But of course, every year I like to do a big giveaway. This year will be no different. Expect more costume posts soon.
I would like to do some kind of period piece every Halloween to giveaway on Grosgrain. I wanted to do a tutor inspired frock from 'The Other Boleyn Girl' but I just didn't have time to make my own pattern.
For this dress I used a Simplicity Pattern. But I think it still looks pretty good. I love it. I wish I had a reason to wear this somewhere. Perhaps one of you have a really good reason to dress up this Halloween.
WINNER FOR THIS GIVEAWAY WILL BE ANNOUNCED ON THURSDAY NIGHT!!!! LINK BEFORE THEN! PREFERENCE WILL BE GIVEN FOR THOSE WHO LINK.
This dress is from the time period of Italian Renaissance which is from about 1400s-1500s. If I had my way I would have gone down to the capital and take some photos. If you google "Italian Renaissance" a TON of pics come up that look exactly like Pennsylvania's capital with statues and all. They must have modeled it after that time period. BUT, I just could not bring myself to parade around in public in this costume. I mean during Halloween, maybe, but downtown, in the middle of a work day. No. No way.
So I went for more of a country farm setting. Remember in the movie Drew Barrymore lived on a quaint cottage next to a farm. So that works too.
As far as fitting goes, it has an empire waist rather than a fitted bodice AND the back as you can see has ties which can be tightened or loosened. So it has a generous range. However, the arms are a bit tight. So just remember that. I have tiny wrists and it was a snug fit.
Difficulty
Intermediate
Categories
1 Reply