AMC Dress No. 2
Added May 19, 2008
by anajan
Belgrade, Serbia

Step 1 Intro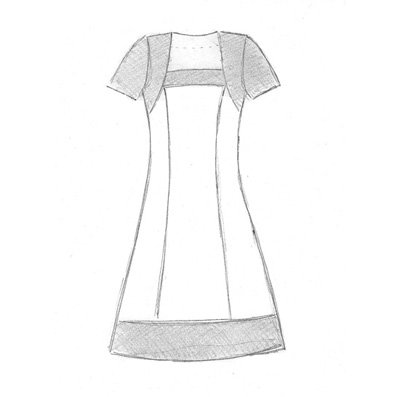 As per request from some of the members, I am adding instructions for customized pattern draft for the AMC dress.
You will need a basic shift dress sloper as a start point. You'll get the best result if you start with a pattern you have already tried and that you know it fits well.
The instructions are rather raw, with no precise measurements, they just give you an idea of the alteration steps I took when drafting my own pattern.