Top Tips for Drafting Patterns Using Dress Form and Draping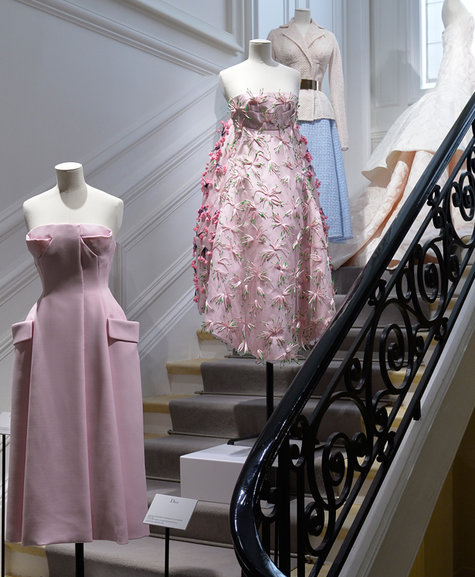 At a glance
During this web seminar, you'll learn the real difference between drafting patterns on dress form versus draping
Great ways to draft patterns easy and quick
The all-time best method to make draft patterns that will allow you easy access for grading if needed
Description
Do you love to sew? How about wearing a piece that fits YOU perfectly? The key to a perfectly fitting garment is to start with drafting your pattern to create the perfect match. Drafting patterns on dress form versus draping is totally different. Let us show you the easiest and quickest way to do both!
Learning the real techniques from how the designers in the fashion industry do it!
This content is for the more advanced sewer who is comfortable using drafting tools and is used to working with sewing patterns.
What you'll learn:
How to compare your body measurement to the patterns
How to alter the pattern in length and width
How to draft basic tops and dresses
How to combine two different techniques
Who Should Attend:
Sewers who are looking to learn how to use both techniques
Sewers who want to learn advanced tips
Sewers who want to challenge themselves
Difficulty level:
This web seminar is for sewers who are familiar with patterns and have experience with techniques in basic pattern making
About the Instructor:
Alicia Sanchez Designer of Favala Designs."Fashion Designer Business Academy," Her education has focused on Fashion Merchandising and Business Marketing with a concentration of an MBA in International Business. Member of National Association of Professional Women. She has trained with elite professionals that worked with brands such as Oscar De La Renta, Carolina Herrera and leading fashion forecasted companies in NYC in addition to consulting fashion trends for Major Networks such as Univision, Pabanor Music Works, Revelation Films Studios, and Tradewind Films. Lastly, Alicia is the author of the book; "Climbing The Fence: A Journey of Traveling Words."

This is a recording of a previously presented, powerpoint-style live-streamed web seminar.
BurdaStyle does not offer any refunds for web seminar recordings. All sales are final. Please contact answers@burdastyle.com if you have any questions about the content of the recording.  
ShareThis