Elements and Principles of Design: Your Guide to Designing a Flattering Garment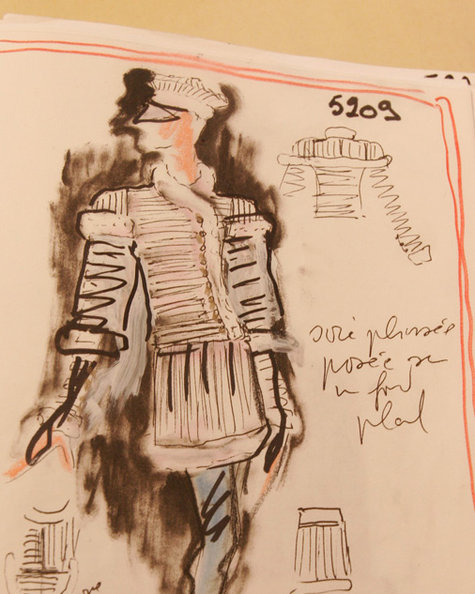 At a glance
Learn about the basic elements (structure) and principles (concepts) of design theory
Start to understand how to apply the elements & principles to your personal garment design
Gain confidence in selecting patterns, fabrics and trims for your clothing
Description
If you select patterns, fabrics, and trims to create your own custom clothing, you are a fashion designer! Many sewists have mastered the nuts and bolts of garment construction, but lack confidence in creating garments that are flattering. In this live webinar, you will learn more about the elements and principles of design, color theory, basic garment silhouettes, as well as ways to add interesting design details to your garments.
Creating garments that are aesthetically pleasing, stylish, and wearable for your unique style and body shape is definitely a skill that can be acquired over time, and it does take practice! If you feel many of your creations lack that "certain something", this webinar will help you identify some of the right questions to ask before you purchase patterns, fabric, and trims for your next project.
This content is for all sewists who want to learn more about design theory, and how to improve the "wow" factor for their garments!
What you'll learn:
Elements of design
Principles of design
Color theories
Silhouettes of fashion designs
Garment styling & details
Who Should Attend:
Anyone who sews garments
Anyone who wants to learn more about design theories
Anyone who is looking for inspiration for design techniques
Difficultly Level
This web seminar is for anyone who wants to start exploring the vast world of design. No special skills required!
About the Instructor:
Maris Olsen began sewing before she reached the age of double-digits, and has been sewing for too many years to count! She has taken countless sewing courses over the years, and studied Principles of Art and Design at the Gail Harker Center for Creative Studies. She teaches students of all ages to sew in Bellevue, WA, and never gets enough time to sew her own creations.

This is a recording of a previously presented, powerpoint-style live-streamed web seminar.
BurdaStyle does not offer any refunds for web seminar recordings. All sales are final. Please contact answers@burdastyle.com if you have any questions about the content of the recording.  
ShareThis