The BurdaStyle Loungewear Kit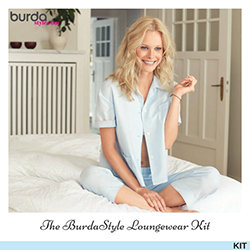 At a glance
Get cozy! All the patterns for pajamas, onesies, night gowns, bathrobes, sweaters and Co.
Description
What is better than lounging at home in some pieces that keep you cute and comfortable like a cute onesie, silky robes or soft pajamas? Sew your own style of bedtime attire and then catch some much-needed z's. Some of the pieces are even cool enough to wear out with a nice pair of sneakers and some lipstick on…
See everything in the kit below:
Click on the pattern & video image to read more about the product included!
ShareThis