Starting Your Own Sewing School: Turn Your Hobby into a Curriculum with Staff, Students, and Strategic Growth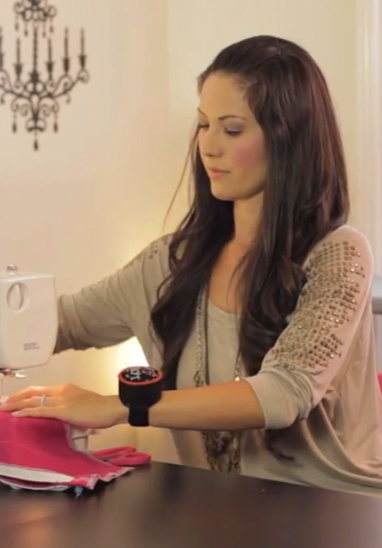 At a glance
Live Web Seminar Date: August 11th
Start Time: 11am EDT (3pm GMT)
Length: 60 minutes
If you're interested in turning your love of sewing into a thriving business teaching sewing classes, this web seminar is for you!
If you want to share your passion for sewing with others through your own business, this web seminar will outline the clear steps to take right now.
If you've already begun teaching sewing classes and are looking for ways to make your business grow, this web seminar will help you stay focused on a clear path to success.
Description
Do you have a passion for sewing? Are you interested in teaching others? Would you like to create a business based on your interests and hobbies? This live web seminar will walk you through the practical steps of turning your love of sewing into a successful, growing sewing school. It doesn't matter where you live, and it doesn't matter what your resources are. You'll learn how to develop a curriculum, how to create a brand, how to get your first students, how to hire the right staff, and how to grow your business across multiple locations and into the digital arena.
Denise Wild started teaching classes in her Toronto apartment in 2004 and has grown those classes into The Sewing Studio New York, a 3000-square-foot space in the heart of Manhattan. She constantly encourages others to follow their dreams and do what they love, and has put together a concise plan of action. If you're hoping to start your own business from your passion, you won't want to miss this web seminar!
What you'll learn:
How to create your own curriculum
How to create and grow your brand
How to promote and market your new business
Tips for hiring and training the right people
How to continually grow your business
Who Should Attend:
Anyone interested in turning their hobby into a business
Sewers looking for another source of income
Entrepreneurial minds who want guidance and a concise plan
Curious crafters who are considering starting a business and working for themselves
About the Instructor:
Sewing expert, magazine editor, and author Denise Wild is the Founder of LoveSewing and The Sewing Studio and the Content Director of BurdaStyle. Denise started teaching sewing classes in her Toronto apartment in 2004, and those classes evolved into The Sewing Studio New York, now one of North America's leading sewing schools. Denise is the Editorial Director of BurdaStyle US magazine, and has worked as a magazine editor since 2000 for top national publications including FLARE, House & Home, Faze, and ANOKHI. Denise wrote the popular sewing reference book Mend & Make Fabulous, and has written for numerous publications and networks including Hello!, Elle, HGTV, W Network, Glow, Elevate, Chatelaine, and Slice.
This is a recording of a previously presented, powerpoint-style live-streamed web seminar.
BurdaStyle does not offer any refunds for web seminar recordings. All sales are final. Please contact answers@burdastyle.com if you have any questions about the content of the recording.
ShareThis