How to work with Leather, Hardware and Distressed Denim: the Fundamental Details of Alternative Fashion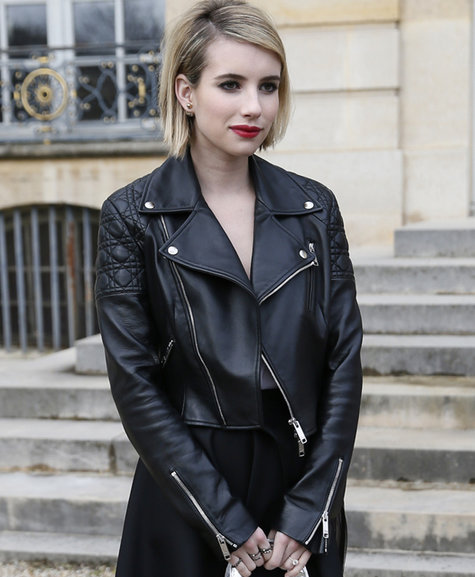 At a glance
Examine the best practices for working with leather, suede and vinyl.
Effective methods of installing garment embellishments like studs, spikes, grommets and snaps, as well as embellishing with free hand embroidery on a domestic sewing machine.
Different techniques for distressing denim.
Description
From leather to studs to ripped up denim, this webinar contains everything you need to know about sewing and embellishing alternative fashion. Whether you're a seasoned pro who wants to try your hand at sewing leather or a total beginner looking for cool ideas for customizing ready-to-wear, this webinar has a little something to satisfy everyone's inner rock star.
Learn effective techniques for working with leather, one of the most challenging textiles to sew but essential in conveying an alternative aesthetic. You can bring some old clothes back to life by applying studs, snaps and grommets with ease and embellish with freehand embroidery executed on your domestic sewing machine. Glamorously grunge out your wardrobe the right way and save yourself from damaging fabric!
What you'll learn:
How to effectively cut and sew leather, suede and vinyl.
How to adjust your machine to accommodate leather, suede and vinyl.
How to effectively install studs, spikes, grommets, and snaps.
How to freehand embroider on a domestic sewing machine.
How to distress denim using bleach.
How to distress denim without compromising the lifespan of the fabric.
Who Should Attend:
Sewers needing tips on working with leather
People wanting demonstration on installing garment hardware.
Sewers interested in learning how to freehand embroider on their sewing machine.
People wanting demonstration on properly distressing denim
Sewers wishing to know more about their sewing machine settings.
Sewers seeking embellishment ideas for an easy project.
People interested in alternative fashion.
Difficultly Level
This web seminar contains information appropriate for sewers of all skill levels. It is recommended you have intermediate sewing experience before attempting any leather, suede or vinyl projects.
About the Instructor:
Becky MacKinnon has been teaching sewing for 4 years at The Sewing Studio and instructs a number of webinars and videos for Burdastyle. She has dipped her feet into just about everything in the fashion industry. From couture to sports wear to accessories to pet apparel, she's sewn it all- and has probably taught someone else how to sew it too! With her broad and technical background Becky has helped many new fashion designers launch their brands and has inspired a love for sewing in students of all ages.
This is a recording of a previously presented, powerpoint-style live-streamed web seminar.
BurdaStyle does not offer any refunds for web seminar recordings. All sales are final. Please contact answers@burdastyle.com if you have any questions about the content of the recording.  
ShareThis