January 2014 Magazine Kit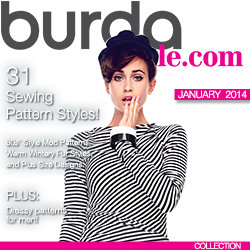 At a glance
This magazine kit includes all of the everyday sewing pattern styles from wintery January 2014 issue of BurdaStyle.
Description
Inside this kit you will find 3 regular sized women's collections as well as a plus size collection that can be worn everyday. This issue is filled with styles that you can wear over the winter months and even includes some Men's patterns.
See everything included in the kit below:
Click on the image to go to the collection's blog post that includes links to every individual pattern.
ShareThis