How to Sew the Tiered Dress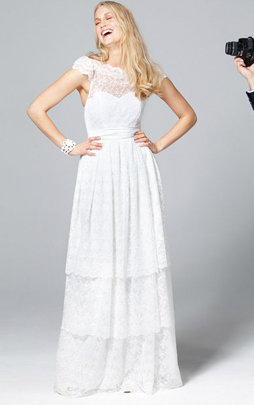 At a glance
Video Duration: 3 Hours 4 minutes
You'll love this video if:
You want a step-by-step guide to sewing the BurdaStyle Tiered Dress
You want to advance your sewing skills and learn new techniques
You want to learn how to sew boning
You'd like to learn more about sewing lace
You will Learn:
How to handle delicate lace
How to sew on added decorative trims
How to sew boning to bodice seams
The correct way to attach an invisible zipper
Hand sewing for garment finishing
Description
In this video, Becky MacKinnon will show you how to sew the Burdastyle Tiered Dress. With a sheer lace overlay, structured bodice with boning and invisible zipper, this video is perfect for those wanting to learn more about sewing elegant garments and advanced sewing techniques. She'll guide you through each and every sewing tip and provide expert advice on sewing with delicate fabrics, sewing in boning and more. You'll be swept away by this beautiful dress!
Watch a sneak peak!
Try it out:
About the Expert:
Becky MacKinnon has been teaching sewing for 4 years at The Sewing Studio and instructs a number of webinars and videos for Burdastyle. She has dipped her feet into just about everything in the fashion industry. From couture to sports wear to accessories to pet apparel, she's sewn it all- and has probably taught someone else how to sew it too! With her broad and technical background Becky has helped many new fashion designers launch their brands and has inspired a love for sewing in students of all ages.
ShareThis