How To Sew The BurdaStyle V-neck Flutter Dress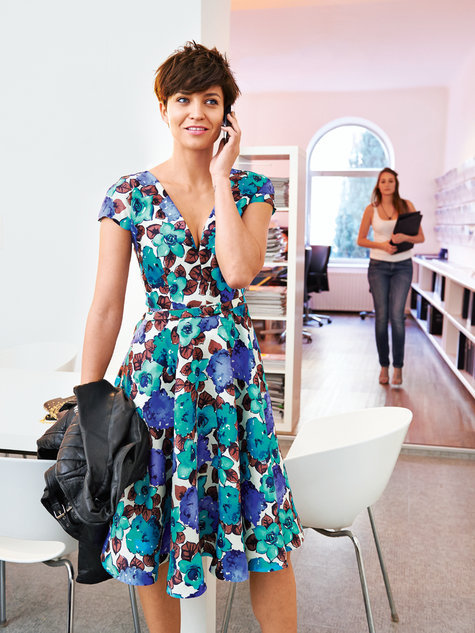 At a glance
Video Duration: 2 Hour and 7 minutes
You'll love this video if:
You want step-by-step instruction for sewing BurdaStyle's V-Neck Flutter Dress
You'd like to add a fun, flattering garment to your wardrobe
You're ready to start sewing with intermediate level patterns
You will Learn:
How to properly sew and press darts
How to assemble a lined garment
How to stabilize a neckline
How to sew in-seam pockets
How to install an invisible zipper
Description
In this video, Becky McKinnon will take you through each step of assembling the BurdaStyle V-Neck Flutter Dress! You'll see how to sew the lining, the pockets, how to install the invisible zipper and more. With the sophisticated, figure-flattering silhouette, it's no wonder this dress pattern is so popular!
Watch a sneak peak!
Try it out:
About the Expert:
Becky MacKinnon has been teaching sewing for 4 years at The Sewing Studio and instructs a number of webinars and videos for Burdastyle. She has dipped her feet into just about everything in the fashion industry. From couture to sports wear to accessories to pet apparel, she's sewn it all- and has probably taught someone else how to sew it too! With her broad and technical background Becky has helped many new fashion designers launch their brands and has inspired a love for sewing in students of all ages.
ShareThis