How To Sew The BurdaStyle Peplum Top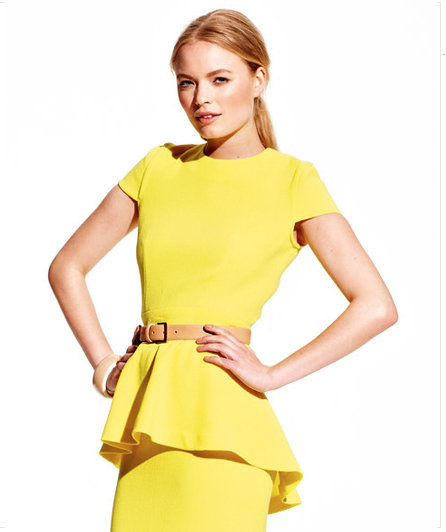 At a glance
Video Duration: 1 Hour and 04 minutes
You'll love this video if:
You are sewing a peplum style tops
You are new to garment sewing
You'd like to learn multiple sewing techniques in one video
You will Learn:
How to minimize bulk when sewing bodice darts
How to sew curved pattern pieces
How to sew a neck facing
How to sew an invisible zipper
How to line a sleeve
Description
In this video, Denise Wild will take you through the steps of sewing the lovely BurdaStyle Peplum Top pattern. She'll guide you through each step of the sewing process, showing you how to sew lined sleeves, a neckline facing, and more! This flattering style will make a great addition to any wardrobe.
Watch a sneak peak!
Try it out:
About the Expert:
Sewing expert, magazine editor, and author Denise Wild is the Founder of LoveSewing and The Sewing Studio and the Content Director of BurdaStyle. Denise started teaching sewing classes in her Toronto apartment in 2004, and those classes evolved into The Sewing Studio New York, now one of North America's leading sewing schools. Denise is the Editorial Director of BurdaStyle US magazine, and has worked as a magazine editor since 2000 for top national publications including FLARE, House & Home, Faze, and ANOKHI. Denise wrote the popular sewing reference book Mend & Make Fabulous, and has written for numerous publications and networks including Hello!, Elle, HGTV, W Network, Glow, Elevate, Chatelaine, and Slice.
ShareThis