How to Sew BurdaStyle's Gathered Shirt Blouse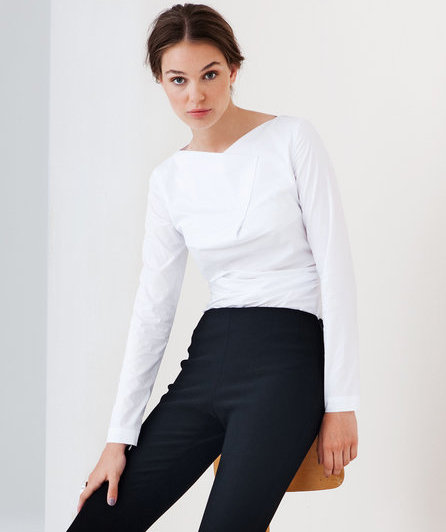 At a glance
Video Duration: 1 Hour and 7 minutes
You'll love this video if:
You'd like step-by-step instruction for sewing the Gathered Shirt Blouse
You'd like to learn more about blouse construction
You'd like to learn new techniques and enhance your sewing skills
You will Learn:
How to sew gathers and pleats
How to sew a bias neckline finish
How to sew an invisible zipper
How to sew and hem sleeves
Description
In this video, Becky MacKinnon will teach you how to sew BurdaStyle's stunning Gathered Shirt Blouse. Becky will teach you a number of useful sewing techniques throughout the sewing process: how to sew gathers, install a zipper, sew pleats, and more. This sophisticated, versatile style is a must have for fashionistas everywhere!
Watch a sneak peak!
Try it out:
About the Expert:
Becky MacKinnon has been teaching sewing for 4 years at The Sewing Studio and instructs a number of webinars and videos for Burdastyle. She has dipped her feet into just about everything in the fashion industry. From couture to sports wear to accessories to pet apparel, she's sewn it all- and has probably taught someone else how to sew it too! With her broad and technical background Becky has helped many new fashion designers launch their brands and has inspired a love for sewing in students of all ages.
ShareThis