How To Sew A Non-Functioning Sleeve Vent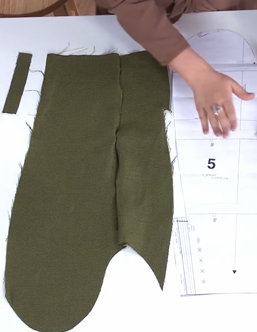 At a glance
Video Duration: 9 minutes 8 seconds
You'll love this video if:
You plan to sew a jacket or coat with this type of sleeve vent
You want to achieve professional results
You'd like to master sewing a popular design detail
You're looking to simplify and improve your sewing with the right tools and notions
You will Learn:
How to sew a two piece sleeve
How to stabilize the sleeve vent
How to properly finish the non-functional sleeve vent
Description
In this video, Meg Healy will show you how to sew a sleeve that features a non-functioning sleeve vent, or in other words, a vent that does not remain open at the wrist and is purely for design purposes. Meg will go over the pattern pieces and cutting information and show you all the steps to successfully sew a sleeve vent.This technique will certainly come in handy when sewing jackets, coats and blouses!
Watch a sneak peak!
About the Expert:
Meg Healy began to sew at the age of 12, where she began experimenting with fabric and seams on her Brother little domestic sewing machine. Studying at both Fanshawe College and Parsons the New School for Design in NYC, Meg gained the technical skills in pattern making and advanced sewing that led to a number of awards for her design and construction skills. Before becoming the Online Editor of BurdaStyle.com Meg worked as a pattern making intern for Vera Wang. Meg also launched her own highly unique clothing line consisting of fashion-forward spandex leggings in 2010.
ShareThis