How to Sew a Hip Pocket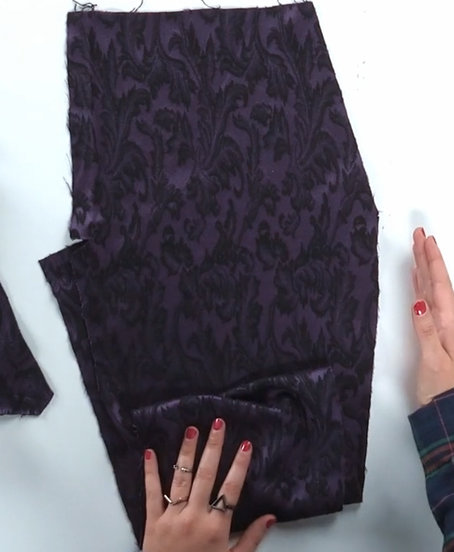 At a glance
Video Duration: 9 minutes
You'll love this video if:
You are sewing a pair of pants or trousers, such as jeans, shorts, or dress pants
You are sewing a pattern with hip pockets
You want to learn a useful sewing technique, and advance your skill set
You want to learn more about sewing different types of pockets
You want to create a professional finish on your garment
Techniques Demonstrated in this Video:
How to line up each of your pocket pieces properly before sewing
Understitching your lining seam to ensure the fabric remains hidden from the right side of the garment
How to slash the pocket seam allowance for a smooth, flat finish
How to sew the pocket bag together
How to use a basting stitch to hold untethered pieces in place while assembling the garment
Description
In this video, Becky MacKinnon will demonstrate the step by step process of sewing a hip pocket into a pair of trousers. She will go over each of the pattern pieces required to sew a fully lined pocket, and show you how to sew everything together to create a tidy, professional finish. Hip pockets are a common feature on many trouser and skirt patterns, as they add both style and convenience to a finished garment. Whether you are sewing formal or casual garments, menswear or women's wear, this is one sewing technique that is sure to help you with many future projects.
Watch a sneak peak!
About the Expert:
Becky MacKinnon has been teaching sewing for 4 years at The Sewing Studio and instructs a number of webinars and videos for Burdastyle. She has dipped her feet into just about everything in the fashion industry. From couture to sports wear to accessories to pet apparel, she's sewn it all- and has probably taught someone else how to sew it too! With her broad and technical background Becky has helped many new fashion designers launch their brands and has inspired a love for sewing in students of all ages.
ShareThis