How to Sew a Gathered Skirt into a Dress Bodice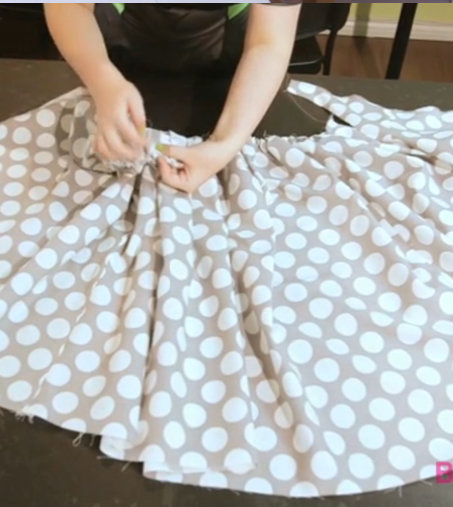 At a glance
Video Duration: 7 minutes
You'll love this video if:
You have never gathered before of have trouble and always find your threads breaking in the process
Your previous gathered sections have turned out uneven in spots and bulky
Techniques Demonstrated in this Video:
How to sew the gathering basting stitch in place
Which thread to pull when hand gathering the fabric
When to start pinning the gathered piece to the other part of the garment
How to sew pieces together and finish the seam
How to trouble shoot the gathers and fix if you have gathered too much
Description
Gathering is one of those sewing techniques that we may dread because it requires patience and manipulative skill (and sometimes broken threads, ekk!). This video will show you how to gather a large rectangular skirt into a dress bodice. This is a very common dress silhouette and if you plan on making a dress like this or have had trouble gathering in the past then this video is for you. Meg will go over how to make your gathers look perfect and flat, making your end garment look and fit fabulously!
Watch a sneak peak!
About the Expert:
Meg Healy began to sew at the age of 12, where she began experimenting with fabric and seams on her Brother little domestic sewing machine. Studying at both Fanshawe College and Parsons the New School for Design in NYC, Meg gained the technical skills in pattern making and advanced sewing that led to a number of awards for her design and construction skills. Before becoming the Online Editor of BurdaStyle.com Meg worked as a pattern making intern for Vera Wang. Meg also launched her own highly unique clothing line consisting of fashion-forward spandex leggings in 2010.
ShareThis