How To Sew A Fly Front Zipper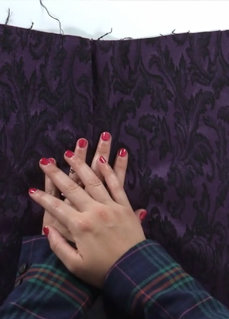 At a glance
Video Duration: 17 minutes
You'll love this video if:
You are sewing a garment with a fly front zipper
You want to learn an advanced and professional sewing technique
You often sew your own jeans or pants
Techniques Demonstrated in this Video:
How to prepare your fly shield before sewing your zipper
Which types of zippers you can use for a fly front
How to position your zipper accurately on your garment
How to install and use a special zipper foot
How to edgestitch
Where to sew a bar tack
Description
In this video, Becky MacKinnon will show you how to install a fly front zipper. Fly front zippers are the most common type of closure used on jeans and denim garments, and are also found on other styles of trousers, shorts and skirts. You will learn how to prepare your garment for sewing this type of zipper, and how to accurately assemble each of the pieces to achieve a tidy and professional finish.
Watch a sneak peak!
About the Expert:
Becky MacKinnon has been teaching sewing for 4 years at The Sewing Studio and instructs a number of webinars and videos for Burdastyle. She has dipped her feet into just about everything in the fashion industry. From couture to sports wear to accessories to pet apparel, she's sewn it all- and has probably taught someone else how to sew it too! With her broad and technical background Becky has helped many new fashion designers launch their brands and has inspired a love for sewing in students of all ages.
ShareThis