How to Profit Big on E-Tailer Sites like Etsy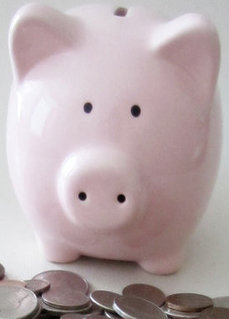 At a glance
Do you want to sell on E-tailer sites like Etsy? How about profiting big while having existing customers promote for you?
Description
The key is to learn conversation marketing that will perfectly fit with your designs or crafts and speak to the right customers. Instead of having regular pictures and long descriptions that won't get the customers attention. You will learn key tips on how to spruce up your online shopping page so you gain new customers while current customers are excited to spread the word.
This content is for anyone who is ready to learn how to profit BIG through online e-tailer sites therefore; even if you have considered and not yet started, these tips are great for the starting process. These work great for e-tailers because of the guaranteed daily traffic!
What you'll learn:
How to highlight featured products
How to get customers interacting
How to increase sales with conversation marketing
How to combine different ways to position and present designs
How to have current customers promote for you
Who Should Attend:
Crafters who want to increase sales on e-tailer websites
Crafters who want to increase visibility
Crafters who want to increase awareness of designs or styles
Crafters who want to build a network of new customers through interaction
Crafters who want to build a following that can lead to sales
About the Instructor:
Alicia Sanchez, Designer of Favala Designs. Her line is fresh and hip with many inspirations taken from all spectrums of fashion- from funk to street to Caribbean flavors. Favala Designs has been featured in various international fashion weeks including, but not Limited, to Dominican Republic Fashion Week, NYC Fashion Week, DC Fashion Week, Trinidad & Tobago Fashion Week andsold through sectors of privatized wholesale and retail markets within the US and Caribbean.
This is a recording of a previously presented, powerpoint-style live-streamed web seminar.
BurdaStyle does not offer any refunds for web seminar recordings. All sales are final. Please contact answers@burdastyle.com if you have any questions about the content of the recording.  
ShareThis