How to Modify & Style Your Patterns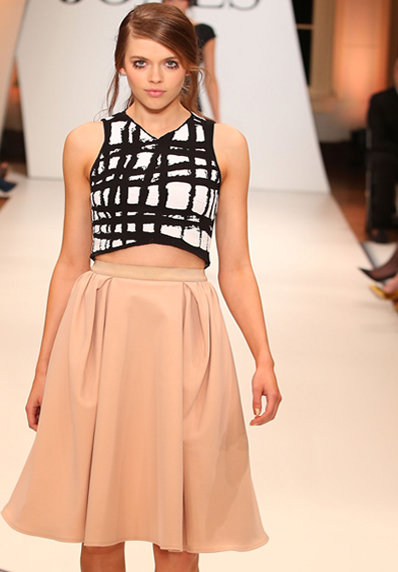 At a glance
During this web seminar, you'll learn how to take an existing pattern and style it to your own design
Three great ways to add fashion forward styles with lengths and cuts to find customers
The all-time best method to finding a style that fits your body shape
Description
Love what the celebrities are wearing? Have a favorite designer you'd like to mimic it's style? How about finding what style lines fit your body shape? Do you love to sew? How about making custom clothing? Well no need to worry because you can take a basic pattern and turn it into the fashion forward piece in no time.
Designers maybe your inspiration or maybe a celebrity fashion outing caught your eye well we can bring that to life with a couple adjustments. Not to mention some great tips on certain styles that each body shape best compliments. Modifying patterns with different types of fabrics can be tricky but we will also cover some great notions to add for ease of mind in making sure you're fashionably fabulous.
This content is for people who are familiar with patterns and terminology of pattern making
What you'll learn:
How to compare your body type to a perfect style
How to alter the patterns to fit to fashion trendy styles
How to add certain notions to save time in darts and zippers
How to create your own style with different fabrics
Who Should Attend:
Sewers who want to add their own designs and style
Sewers who want to understand how styles work with different body types
Sewers who want to learn about fabrics that can mimic styles and perfect fit
Sewers who want to work modifying patterns easy

This web seminar recording is for sewers who are familiar with pattern reading and have experience with pattern terminology. This web seminar will cover different styles and body shapes to mimic styles using popular fashion trends and common knit fabrics.We will demonstrate basic styles that require little or no experience in pattern making. We will be using BurdaStyle patterns has an example to show the modifications.
About the Instructor:
Alicia Sanchez, Designer of Favala Designs. Her line is fresh and hip with many inspirations taken from all spectrum's of fashion- from funk to street to Caribbean flavors. Favala Designs has been featured in various international fashion weeks including, but not Limited, to Dominican Republic Fashion Week, NYC Fashion Week, DC Fashion Week, Trinidad & Tobago Fashion Week and sold through sectors of privatized wholesale and retail markets within the US and Caribbean 2014.

HOW DOES THE WEB SEMINAR WORK?
The web seminar is broadcasted via the internet on Friday August, 15th at 11am EST (3pm GMT) as a powerpoint-style presentation with live audio delivered through your computer speakers or over your telephone. The live web seminar's visual slide presentation is displayed directly from the Presenter's computer to your computer screen. The Q&A is managed through a chat-style submission system with questions being read and answered by the Presenter for the entire class to hear. In the event some questions are not answered during the live session, an e-mail with questions and answers will be sent to all web seminar attendees. By attending the live web seminar and/or asking questions, your full name may be stated during the live event and captured in the recording. A recording of the live event will be sent to all web seminar attendees on the Thursday after the live event.
This is a recording of a previously presented, powerpoint-style live-streamed web seminar.
BurdaStyle does not offer any refunds for web seminar recordings. All sales are final. Please contact answers@burdastyle.com if you have any questions about the content of the recording.  
ShareThis