How to ensure big sales for your business on two important shopping days: Black Friday & Cyber Monday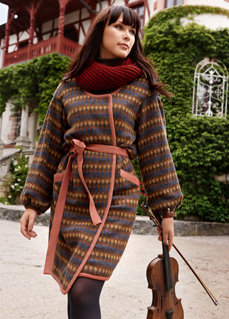 At a glance
Learn unique techniques how to get new customers viewing your holiday collections.
The perfect method on how to create a compelling online holiday AD Campaign
Gain some added social media tips that will aid help with immediate sales
Description
Have you always wanted that immediate holiday shopping rush to your website? Have you always wanted to sell your entire inventory during the holidays so you can start a new collection for the new year ? One of the biggest shopping days in the world online and in stores is called " Black Friday," which is the day after Thanksgiving, will make that happen. Followed by the ultimate unforgettable Cyber Monday, where online deals are breathtaking. Understanding how to plan your strategy to get customers buying your products takes consistency and skill, but it ultimately takes learning the insider tricks on how major retailers plan before the big day.
There are SO many different sources of information on how to make sales online, but many can be confusing depending when it comes to fashion because there is a customer for every type of style.
Allow me to teach you the suitcase for success for sales during Black Friday & Cyber Monday. Empty your mind of some of those overwhelming thoughts of how and let me teach you the why. I'll teach you a unique method of starting your advertising strategy so people start to understand what products you sell and matching them with gifts they need or even a desire to own what you have to offer. You'll learn how to have fun making online advertisements to get customers excited about shopping. I'll also show you the best tools to use and how to use them for editing pictures online for FREE. I'll also teach you key words and phrases to get your customers attention through features and benefits. With this new-found knowledge you'll feel confident about selling online!
What you'll learn:
The easiest way to communicate to new customers using words to get their attention
The right tools to use online to create imagery and ads with personalized wording to promote online.
How to properly promote products without listing them and sounding "salesy"
How to generate sales for Black Friday and Cyber Monday and pre-orders
Who Should Attend:
Designers who have inventory ready to sell
Designers & crafters who want to increase their customer base during the holidays
Anyone who want to be visible online and have customers promote for them.
Designers & crafters who want to learn how to create fun personalized advertising designs.
Difficulty Level :
This web seminar is intended for Designers & sewers who are starting or building there online website or web pages. People who want to learn or start to sell online with their own website or webpage platforms such as Facebook, Pinterest, or Instagram. It will involve showing a unique method of using online tools and content to help with exposure. This will serve to enlighten new sewers and designers new methods to attract attention.
About the Instructor:
Alicia Sanchez, Designer of Favala Designs. Her line is fresh and hip with many inspirations taken from all spectrums of fashion- from funk to street to Caribbean flavors. Favala Designs has been featured in various international fashion weeks including, but not Limited, to Dominican Republic Fashion Week, NYC Fashion Week, DC Fashion Week, Trinidad & Tobago Fashion Week andsold through sectors of privatized wholesale and retail markets within the US and Caribbean.
HOW DOES THE WEB SEMINAR WORK?
The web seminar is broadcasted via the internet on Monday, November 3rd at 11am EST (3pm GMT) as a powerpoint-style presentation with live audio delivered through your computer speakers or over your telephone. The live web seminar's visual slide presentation is displayed directly from the Presenter's computer to your computer screen. The Q&A is managed through a chat-style submission system with questions being read and answered by the Presenter for the entire class to hear. In the event some questions are not answered during the live session, an e-mail with questions and answers will be sent to all web seminar attendees. By attending the live web seminar and/or asking questions, your full name may be stated during the live event and captured in the recording. A recording of the live event will be sent to all web seminar attendees on the Thursday after the live event.
WHAT EQUIPMENT DO I NEED?
All you need is a computer or iOS device, and an internet connection. You'll be able to view the presentation and listen to the audio over computer speakers; however, you'll enjoy much better audio quality if you use a telephone. See below for complete system requirements.
To test your connection before the live web seminar, visit: http://support.citrixonline.com/en_US/gotomeeting/help_files/GTM140010. (Click on the test session URL under Step 1.)
QUESTIONS?
If you have questions about the program, or have any technical difficulties,please contact answers@burdastyle.com.
BurdaStyle does not offer any refunds for the web seminar. All sales are final.
ShareThis