How to Draft a Cowl Neckline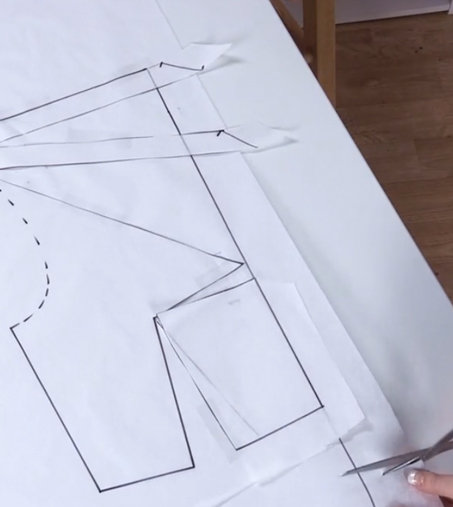 At a glance
Video Duration: 12 minutes
You'll love this video if:
You have a pattern with a basic neckline shape and you want to add some visual interest to
You want to see how the slash and spread method is utilized to make a cowl neckline
Techniques Demonstrated in this Video:
Establishing the slash lines on the pattern from indicated measurements
Cutting the pattern
Drawing guidelines to place the pattern on to determine cowl depth
Spreading the pattern and adding fullness
Drafting the facing and perfecting the shoulder seam
Description
Cowls really make a garment look elegant and effortless, but effortless isn't the truth when it comes to drafting a cowl… Cowls can be drafted on virtually any garment neckline and it is simple to do once you get the process down and see it done. In this video Meg will demonstrate how to draft your classic cowl neckline with facing on a neckline demonstrated through a mechanical method of pattern making that utilizes slash lines. After watching this video you will have a great understanding of how to draft cowl neckline that can really elevate your patterns whether the cowl is in the front of back.
Watch a sneak peak!
About the Expert:
Meg Healy began to sew at the age of 12, where she began experimenting with fabric and seams on her Brother little domestic sewing machine. Studying at both Fanshawe College and Parsons the New School for Design in NYC, Meg gained the technical skills in pattern making and advanced sewing that led to a number of awards for her design and construction skills. Before becoming the Online Editor of BurdaStyle.com Meg worked as a pattern making intern for Vera Wang. Meg also launched her own highly unique clothing line consisting of fashion-forward spandex leggings in 2010.
ShareThis