How To Draft A Circle Skirt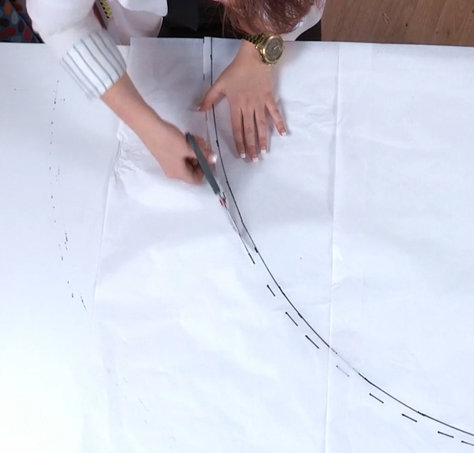 At a glance
Video Duration: 12 minutes 34 seconds
You'll love this video if:
You want to learn to draft a customized garment
You want to sew a skirt that fits perfectly
You want your skirt to be a specific length
You are sewing custom garments for clients
You will Learn:
Rulers and other tools required for pattern drafting
How to determine the correct measurements for the pattern
How to draw the skirt and where to add seam allowance
Description
By drafting your own circle skirt pattern based on your specific measurements, you're sure to get the perfect fit, as well as have the option of customizing the length. In this video, Meg Healy will show you how to draft your very own made-to-measure circle skirt by hand. She'll teach you how to calculate radius of your circle using your waist measurement, and how to turn the circle into the pattern for your skirt. Whether you're attaching the skirt to a dress or wearing it as a separate, this is a great staple style to have in your wardrobe.
Watch a sneak peak!
About the Expert:
Meg Healy began to sew at the age of 12, where she began experimenting with fabric and seams on her Brother little domestic sewing machine. Studying at both Fanshawe College and Parsons the New School for Design in NYC, Meg gained the technical skills in pattern making and advanced sewing that led to a number of awards for her design and construction skills. Before becoming the Online Editor of BurdaStyle.com Meg worked as a pattern making intern for Vera Wang. Meg also launched her own highly unique clothing line consisting of fashion-forward spandex leggings in 2010.
ShareThis