How and Why You Should Pretreat Fabric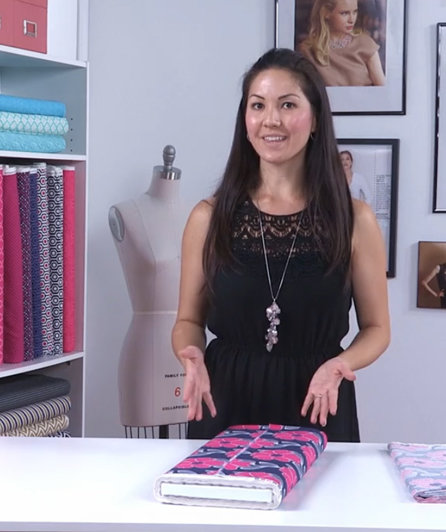 At a glance
Video Duration: 2 minutes 48 seconds
You'll love this video if:
You want to know why pre-treating fabric is important
You are new to garment sewing
You want to prevent your clothes from shrinking in the laundry
You want to sure your garments maintain their shape and fit when washed
You will Learn:
What chemicals and additives are are often found on fabrics
Which fabrics are more prone to shrinkage
How the grainline can be manipulated in the washer
Description
In this video, Denise Wild will discuss the benefits of pre-treating your fabric before starting a sewing project. Pre-treating is an important step in the sewing process, especially for making garments. By pre-treating your fabrics you can prevent any unexpected issues from occurring when you wash your garment!
Watch a sneak peak!
About the Expert:
Sewing expert, magazine editor, and author Denise Wild is the Founder of LoveSewing and The Sewing Studio and the Content Director of BurdaStyle. Denise started teaching sewing classes in her Toronto apartment in 2004, and those classes evolved into The Sewing Studio New York, now one of North America's leading sewing schools. Denise is the Editorial Director of BurdaStyle US magazine, and has worked as a magazine editor since 2000 for top national publications including FLARE, House & Home, Faze, and ANOKHI. Denise wrote the popular sewing reference book Mend & Make Fabulous, and has written for numerous publications and networks including Hello!, Elle, HGTV, W Network, Glow, Elevate, Chatelaine, and Slice.
ShareThis