Create a Kimono-Style Jacket: 3 Different Versions & No Pattern Needed!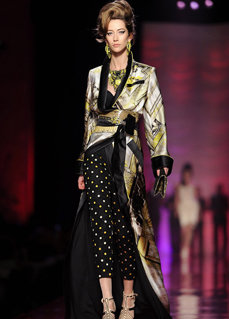 At a glance
The kimono style jacket is a simple yet versatile garment to wear during the day, evening or weekend.
Description
Create this easy-to-wear, easy-to-make jacket based on 3 basic body measurements. No pattern is needed – just a few body measurements and some basic sewing techniques is all it takes to create this fun must-have jacket of the season.  Done in just a few hours it can turn an ordinary dress or outfit into something special. Add a bit of creativity and it becomes a unique piece that reflects your own personal style statement. 
The web seminar recording provides complete instructions for planning, cutting and constructing the basic design of the jacket done in 3 different versions – lined, unlined, trimmed. Additional ways to embellish or enhance the design will also be included. 
What you'll learn:
How to create an easy, yet versatile kimono-style jacket without the need of a pattern
The 3 basic body measurements that are all you need to create the garment
Three different versions of the jacket – one for the day, party and casual wear
What basic sewing techniques are needed to finish seams
Ways to vary and customize the design
Difficulty level:
This web seminar recording is for anyone who sews and is comfortable working on a sewing machine, the beginner as well as the experienced sewer, as the garment can be as basic or as intricate as you want it to be. The basic design and construction of the jacket is quite simple. There are typically only 3 pieces of fabric to assemble. As long as you are comfortable using a sewing machine and can take good measurements, the rest is a breeze to assemble.
The jacket works as a base piece that can be lined, embellished or finished in any number of ways. You are limited only by your imagination. The web seminar focuses on crafting a basic design and will illustrate 3 versions of the jacket. 
Who Should Attend:
Sewers with a good base of fundamental sewing skills
Sewers comfortable for a simple yet fun piece to dress up a plain dress or outfit
Sewers looking for a great weekend project
About the Instructor:
Linda Reynolds learned to sew as a young girl and has been sewing ever since.  Trained as a professional seamstress, she loves sharing her passion for the craft as a sewing instructor teaching garment sewing to teens and adults. Her blog, Simply Sewing Studio (simplysewingstudio.com) offers helpful tips and easy solutions to everyday sewing dilemmas.
This is a recording of a previously presented, powerpoint-style live-streamed web seminar.
BurdaStyle does not offer any refunds for web seminar recordings. All sales are final. Please contact answers@burdastyle.com if you have any questions about the content of the recording.  
ShareThis