Business: Get Started Teaching Sewing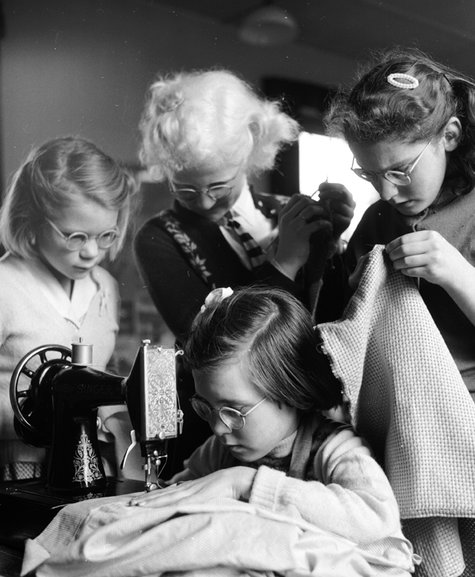 At a glance
Learn how to start teaching sewing skills to both adults and children
Discover things to consider when setting up a business, how to develop a curriculum (or not!), and how to promote your new business
Attend if you love sewing and are eager to pass your skills on to others
Description
Do you love to sew? Have you dreamed of quitting your "day job" and generating an income from your passion? If you are not sure exactly where to start, but love people + sewing, teaching others to sew may be a good first step along your sewing business journey.
Teaching sewing can take many forms; private instruction, semi-private lessons, group classes, kids sewing camps, and more. Your home may be the appropriate location, or perhaps you would prefer to start in a local fabric shop. Online instruction or developing curriculum material may be the ticket for you. Learn more about possible instructional formats and delivery systems that fit best with your personality and lifestyle.
Promoting your new business is critical to financial success. The basics of setting up a web site plus using social media and other tools to help your prospective students find you will be covered during this session. Not sure you have everything it takes to be a small business owner? Decide which functions or tasks you may want to delegate to others while you concentrate on teaching.
What you'll learn:
What skills or attributes are helpful when teaching sewing as a business
What to consider in setting up your business structure
How to construct private lesson sessions
How to construct semi-private lesson sessions
How to construct a "sew camp" for a group of kids
How to approach a local business to offer your skills as an instructor
How to promote your new business using a web site
How to use social media tools to promote your new business
Who Should Attend:
Experienced sewists with a fairly broad range of sewing skills
People who love working with others
Sewists who want more information about whether starting a sewing business is right for them
Sewists who want to learn more about whether teaching sewing is a good choice for them
Current sewing teachers who want ideas on how to expand their business
Difficulty level:
This webinar is for experienced sewists who are comfortable presenting information, and are considering transforming their love of sewing into a business.
About the Instructor:
Maris Olsen is an all-garments-all-the-time kind of sewist, and probably likes sewing shirts the best. Maris really enjoys sewing anything that requires technical, precise, and very accurate stitching. She describes herself as a sewing nerd. Since she used to be a techie geek, she just transferred all that passion/obsession/geekiness over to sewing. She belongs to the American Sewing Guild (ASG), takes every sewing classes she can, and reads everything she can get her hands on related to sewing. A bona fide sewing nerd! You can find her at SewMaris.com (http://sewmaris.com/blog), where she writes about her sewing adventures, and loves hearing from her readers.


This is a recording of a previously presented, powerpoint-style live-streamed web seminar.
BurdaStyle does not offer any refunds for web seminar recordings. All sales are final. Please contact answers@burdastyle.com if you have any questions about the content of the recording.  
ShareThis