Adobe Photoshop for Fashion Design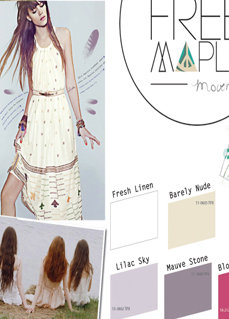 At a glance
Learning the digital techniques geared towards fashion projects.
Teaches you basic photo editing and effects to build presentation boards.
Watch live examples as Donald Procunier guides you through Adobe Photoshop.
Description
Do you love to create idea boards and are interested in Fashion Design? This webinar teaches you the basic functions of Adobe Photoshop and all the necessary techniques to aid you in creating professional looking Mood or Concept boards, Customer Collages or Fashion Story boards. The possibilities are endless!! You'll also learn the standard in printing large images and file management.
Using live demonstrations: Donald Procunier show you a few different methods to recoloring photos or swatches of textile designs. See how to put a Mood Board, Concept Board and a Fashion Story Board in an interesting layout.
What you'll learn:
How to use Photoshop's basic tools & functions
How to resize images & adjust pixels, rasterizing
How to edit & recolor photos or swatches
How to put fabric swatches into repeat
How to put together a professional layout for boards
Who Should Attend:
Anyone interested in fashion design or merchandising
Experienced designers who need guidance in digital editing.
Difficultly Level
This webinar is for beginners or people who are somewhat familiar with Adobe Photoshop and want to learn the fashion basics.
About the Instructor:
Donald was featured in his hometown newspaper for several artworks. Known for his creative, diverse side, Donald looked to Fashion Design as the proper outlet for his talent. He designs collections of great expression that led him to receive awards while studying at Fanshawe College. Since graduating he's helped to launch new brands 'Votary Golf', 'Lark & Hazel', 'Kloche' and 'Free Maple'. Gaining valuable experience, he's perfected his skills in: Concepting, Design & Technical Illustration, Pattern Making and various methods of garment production.
This is a recording of a previously presented, powerpoint-style live-streamed web seminar.
BurdaStyle does not offer any refunds for web seminar recordings. All sales are final. Please contact answers@burdastyle.com if you have any questions about the content of the recording.  
ShareThis