Adobe Illustrator for Fashion Design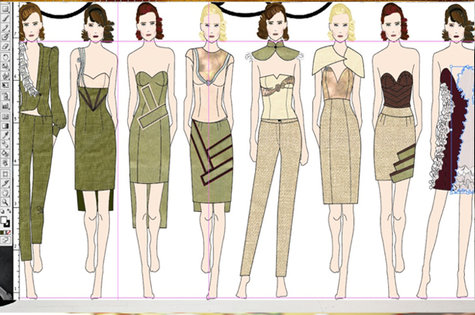 At a glance
Length: 60 minutes

Learning the industry standard for digital fashion illustration
Teaches you the basic Illustrator tool & skills for fashion projects.
You'll be able to put swatches into repeat, illustrate a croquis & clothing.
Description
Do you love to draw? How about digitally bringing your designs to life? This teaches you how translate your sketches or fashion ideas. You'll be able to illustrate textile prints to put into repeat and create your own fashion croquis.
Using live screen share examples I'll teach you all the necessary techniques to make the clothing look real. This is the fashion industry standard. You'll learn the skills needed to become a pro!
What you'll learn:
How to use Illustrator's basic tools & functions
How to illustrate your own fashion croquis
How to illustrate face, hair, clothing and fine details
How to add swatches and stitching
How to stylize your illustrations
Who Should Attend:
Anyone interested in fashion design
Digital artists who want to illustrate clothing
Experienced Designers who want to learn digital illustration skills
Difficulty level:
This web seminar is for beginners or people who are somewhat familiar with Adobe Illustrator and want to learn the fashion basics.
About the Instructor:
Known for his creative, diverse side, Donald looked to Fashion Design as the proper outlet for his talent. He designs collections of great expression that led him to receive awards while studying at Fanshawe College. Since graduating he's helped to launch new brands 'Votary Golf', 'Lark & Hazel', 'Kloche' and 'Free Maple'. Gaining valuable experience, he's perfected his skills in: Concepting, Design & Technical Illustration, Pattern Making and various methods of garment production.
This is a recording of a previously presented, powerpoint-style live-streamed web seminar.
BurdaStyle does not offer any refunds for web seminar recordings. All sales are final. Please contact answers@burdastyle.com if you have any questions about the content of the recording.  
ShareThis