Adjusting the Bust Size of a Pattern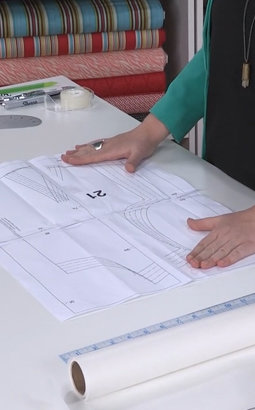 At a glance
Video Duration: 9 minutes
You'll love this video if:
You need to increase or decrease the cup size of a pattern
You need to adjust the fit of a garment or pattern
You are having trouble finding patterns that fit you correctly
You will Learn:
The specific measurements required to accurately modify your pattern
Equalizing darts and truing the waistline
What tools to use for modifying patterns
Description
In this video Meg will show you can modify the bust area on your pattern, by either going up or down in size. This modification technique is incredibly useful for those who often sacrifice a flattering fit in one area of a garment just to accommodate the bust. Meg Healy will demonstrate exactly how you can make the bust section of a garment bigger or smaller without compromising the fit along the waist or shoulder
Watch a sneak peak!
About the Expert:
Meg Healy began to sew at the age of 12, where she began experimenting with fabric and seams on her Brother little domestic sewing machine. Studying at both Fanshawe College and Parsons the New School for Design in NYC, Meg gained the technical skills in pattern making and advanced sewing that led to a number of awards for her design and construction skills. Before becoming the Online Editor of BurdaStyle.com Meg worked as a pattern making intern for Vera Wang. Meg also launched her own highly unique clothing line consisting of fashion-forward spandex leggings in 2010.
ShareThis