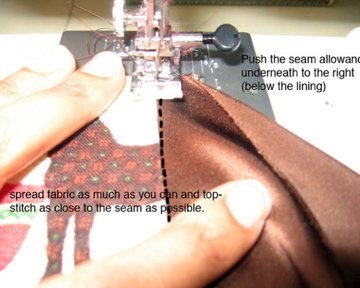 Stitching in the Ditch is a process of stitching along a preformed seam or the like to secure parts such as facing. This stitching line is done from the outside of the garment through all layers. The idea of stitching in the ditch is that the stitching will imbed in the seam line and not be as visible on the surface. It is a commonly found along the waistband seam of skirts and trousers to secure the facing.
Contributed by community member melodym
0 Comments
Talk to us!
Is there a term missing? Spot an error? We'll take care of it!