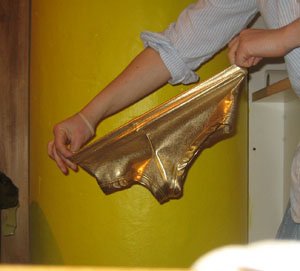 This extremely elastic thread can be stretched up seven times its length and still return to its original size. Elastane, also known as Lycra, is rarely found alone but nearly always used as a component of other fabrics.
Elastane characteristics: Elastane makes fabrics lastingly stretchy. As all synthetic fibres, it is hard-wearing, easy-care and hardly creases.
Fabric care: The following is true for all fabrics that contain elastane: use delicate washing powder and do not put in the drier. The washing and ironing temperatures depend on the other fibre components of the fabric.
0 Comments
Talk to us!
Is there a term missing? Spot an error? We'll take care of it!