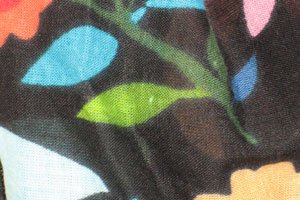 In the US, this term refers to a tightly-woven, cotton-like fabric with an all-over print, usually a small floral pattern on a different color background. Commonly used for dresses, aprons and quilts.
In the UK and Australia, the term refers to a plainwoven, undyed, unbleached cotton fabric. It is commonly used to make mock-ups of a pattern to test for fit.
Talk to us!
Is there a term missing? Spot an error? We'll take care of it!