Zip it up (Fly Zipper Insertion)
Added Jun 27, 2012
Courtown Harbour...

Step 2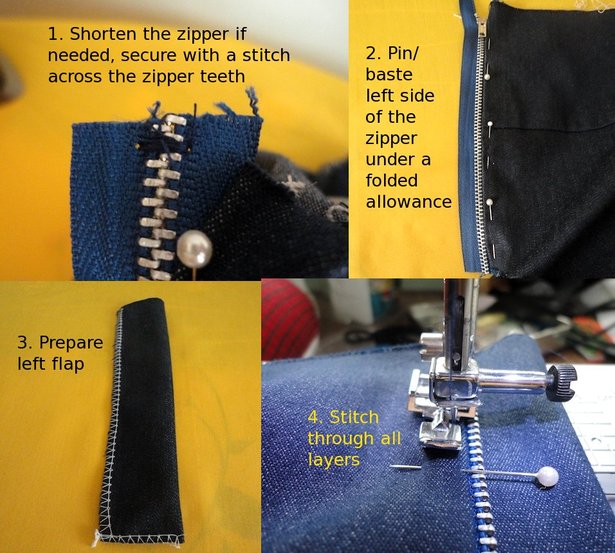 1. Check that the length of your zipper corresponds with the length of the opening. If the zipper is too long, crop it as needed and secure the end with a few stitches across the teeth, to keep them together.
2. Fold the left allowance under about 5mm before the centre front line. Pin and press. Baste the left side of the zipper under the fold, with the zipper teeth showing.
3. Prepare a left flap by cutting a strip about 5 cm wide and as long as the zipper. Fold it wrong sides in and sew/overlock the edges (long side and one short end)
4. Place the flap under the basted zipper side, folded side about 1.5cm beyond the zipper teech. Using the special zipper sewing foot, stitch through all layers.
0 Comments