Whip Stitch
Added May 3, 2007
By burdastyle
New York, New Yo...

Step 2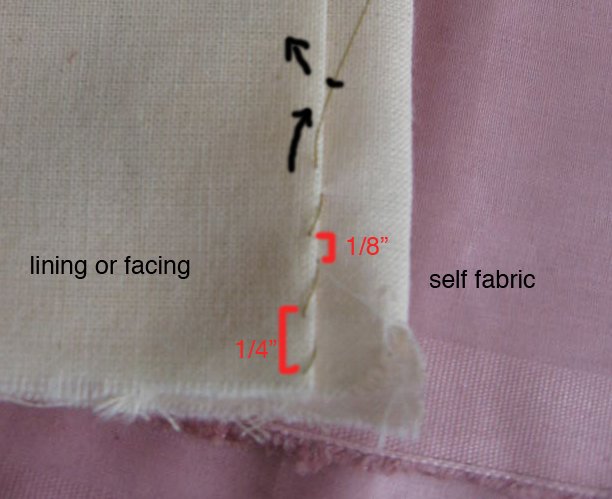 When doing a whipstitch, you can sew on either the right or wrong side of the fabric. The stitches will not show on the other side.
Bring the needle up from underneath the lining or facing, leaving the knot between the two pieces of fabric.
Cross over to the other side and catch a few threads of the fabric and then bring the needle up again about 1/8" or 2mm from where it exited. through the lining or facing. The stitches should be about 1/4" or 5mm apart.
0 Comments