Visualising Fabric on Patterns (Part One - Photoshop)
Added Mar 21, 2011
Wellington, New ...

Intro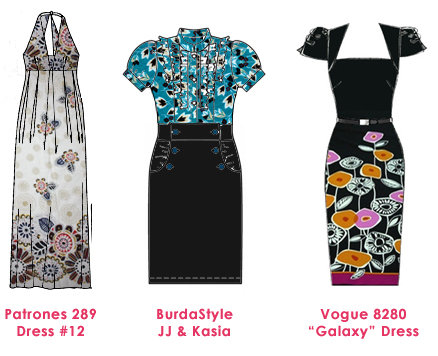 Hi everyone! I want to share a tutorial with you that I just posted on my blog the curious kiwi - http://thecuriouskiwi.wordpress.com/ (I'm sorry but everything I have tried to make a link doesn't work, you will have to copy and paste the address into your browsers address bar)
I use Adobe Photoshop to transform pattern line drawings with photographs of my fabrics to get a little taste of the end result. It's not as hard as it looks and for those of you who don't own Photoshop I am currently writing part two which explains how to do get the same result using a free program called Gimp - I'll post that up here to when I am done.
UPDATE: Check out part two - for GIMP users here: http://www.burdastyle.com/techniques/visualising-fabric-on-patterns-part-two-gimp
Technique Materials
Photoshop 7.0 or newer, a really good photo of your fabric, a clean line drawing of your pattern.
0 Comments