Twisted Tank Alternate Construction
Added Sep 6, 2013
by juniecles
Melbourne, Austr...

Step 10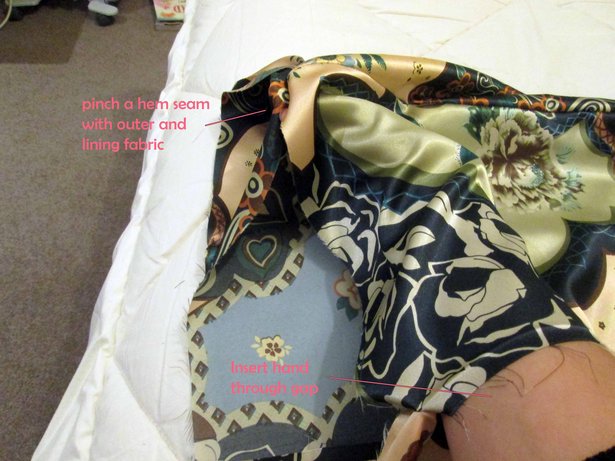 Turn entire garment (together with lining) inside out and have the center back seam facing you. Bottom edges will still be raw edges.
Put your hand through the gap in the center back lining. Reach toward the bottom edge and go towards a side seam.
Pinch the bottom edges as if to make a seam and hold on to the pinch.
Note: I pinch where a side seam is so that I can line up the main and lining side seams in preparation of the next step.
0 Comments