Twin-needle stitching
Added Dec 4, 2009
by julstech
Chattanooga, Ten...

Step 6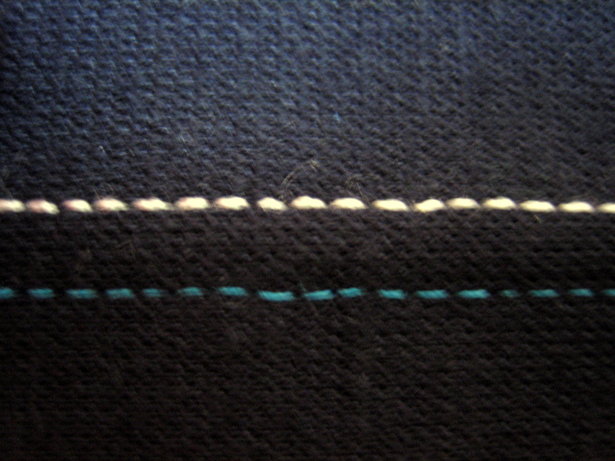 The stitch:
* zigzag stitch should be selected
* stitch length = 2.5-3.0
* stitch width = 0.5
You essentially want a zigzag stitch that is so narrow, it looks like a straight stitch.
The twin needles create 2 parallel lines of topstitching and a zigzag stitch on the underside. The zigzag stitch helps maintain the stretchability in a knit hem.
For my example, I used a total of 3 different colored threads. When I hemmed my knit cardigan, I wound a small amount of the matching thread around a 2nd bobbin. So I ended up with one thread spool and 2 bobbins with the same thread.