Tutorial for paint tights.
Added Aug 30, 2011
by Rosy1964
Las Palmas De Gr...

Step 6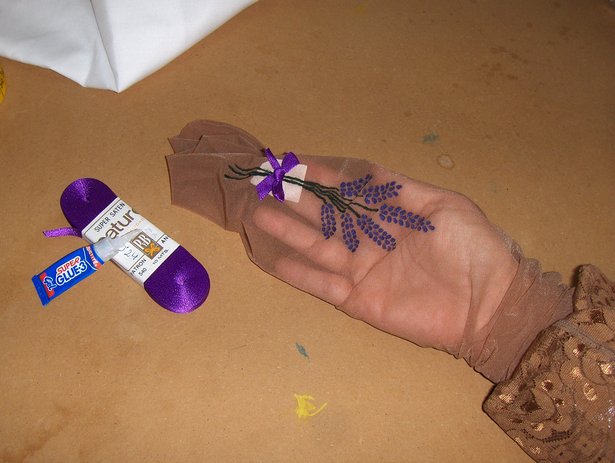 I have left my tight dry until the next day. So now I´m going to decorate this beautiful bouquet of lavender...
Remove the tight of the bottle with great care, it will be stuck to the bottle, so I put my hand into the tight to help it off without suffering any damage.
I´m going to put a little bow on the bouquet, so I enter my hand with a small piece of paper in the place where I want to glue the bow.
A bit of quick glue on the bow and place it on your chosen location, a few minutes to let the glue dry completely..
Then, carefully pull the paper from inside without damaging the tight...
Oct 4, 2011, 05.41 PMby LettyH