Tutorial for paint tights.
Added Aug 30, 2011
by Rosy1964
Las Palmas De Gr...

Step 4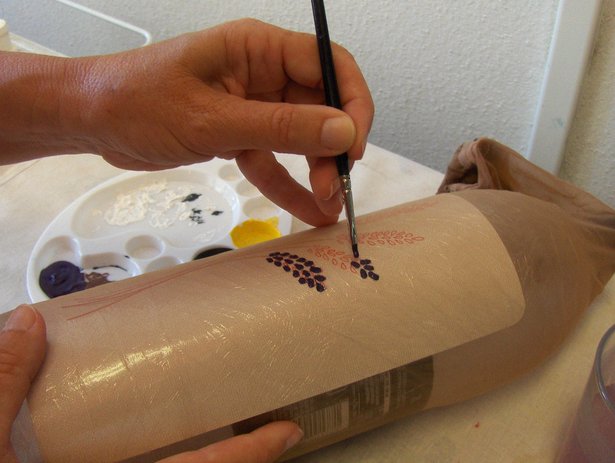 Paint the tight, using as guides the drawing ... To make this, be generous with the paint, think that the tight is "transparent", so if you use little paint, the drawing will not be defined, it will be "translucent".
No "pull" the brush when you are painting, the tight is elastic and your get "blurring" the drawing, giving little "touchs" with the brush .
Make sure the brush is always clean, use a glass of water and a clean fabric piece for "dowload" the brush when it´s full of paint.
0 Comments