Transform the Obi Apron into a Skirt
Added Jun 2, 2011
by pawloo
Freiberg, Germany

Intro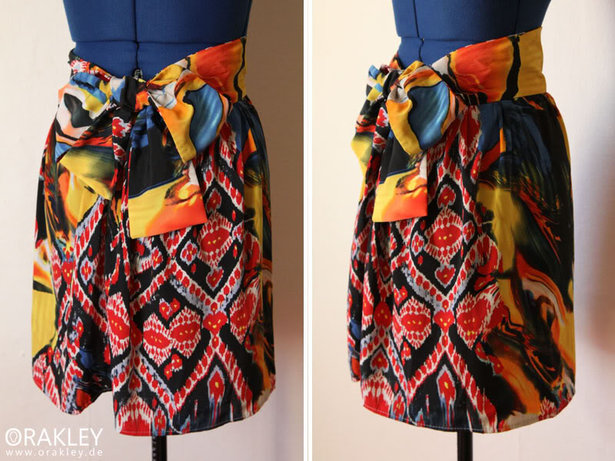 I was asked several times how I transformed the Obi Apron into a skirt. Here I gonna tell you how you can easily make your own Obi Apron Skirt. It's very simple (i think ;D).
I hope my english is ok and you can use this instruction without any problems. Please tell me if there are any mistakes.
Here's my Obi Apron Skirt: http://www.burdastyle.com/projects/obi-apron-goes-skirt
Technique Materials
Everything you would need to make a normal Obi Apron and a zipper (ca. 15-20 cm long).