Transfer Pattern Markings
Added Jan 25, 2008
By burdastyle
New York, New Yo...

Step 1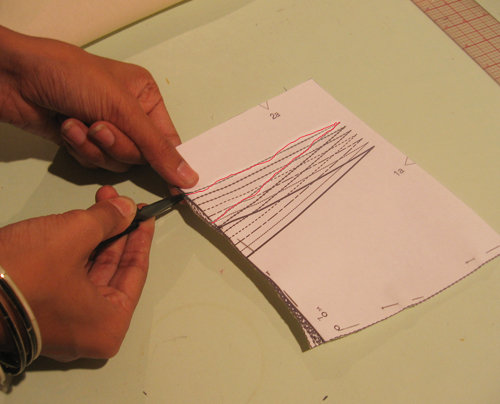 The easy method involves a pair of snippers and a tailor's chalk or pencil. This can be used to mark the notches, darts, tucks, pleats, fold lines, center front, and center back.
First, cut the pattern so that the right side of the fabric is inside.
Snip about 1/4" (0.6 cm) into the seam allowance along the marking. Illustrated above, you can see how you would mark a straight tapered dart.
0 Comments