Tips for Drafting a Peter Pan Collar
Added May 19, 2013
by mixtlii
Montpellier, France

Step 1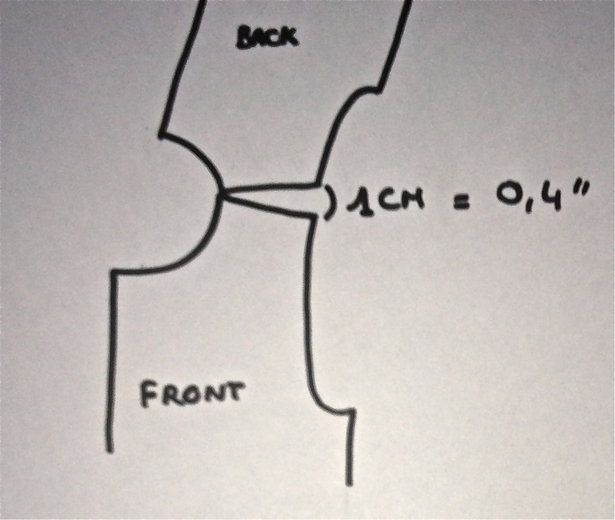 Lay down your top pattern.
What I do is that I tape it to my cutting mat.
1 - tape the front pattern on the mat
2 - place the back pattern on the mat, joining the front pattern at the shoulder seam
3 - open the space between the front and back shoulder seam of 1cm wide at the sleeve-end of the shoulder seam, but let the collar end of the seam touching.