The projection of the sewing pattern on the dressdummy,of th...
Added Apr 24, 2010
by hajnika
Bucharest, Romania

Intro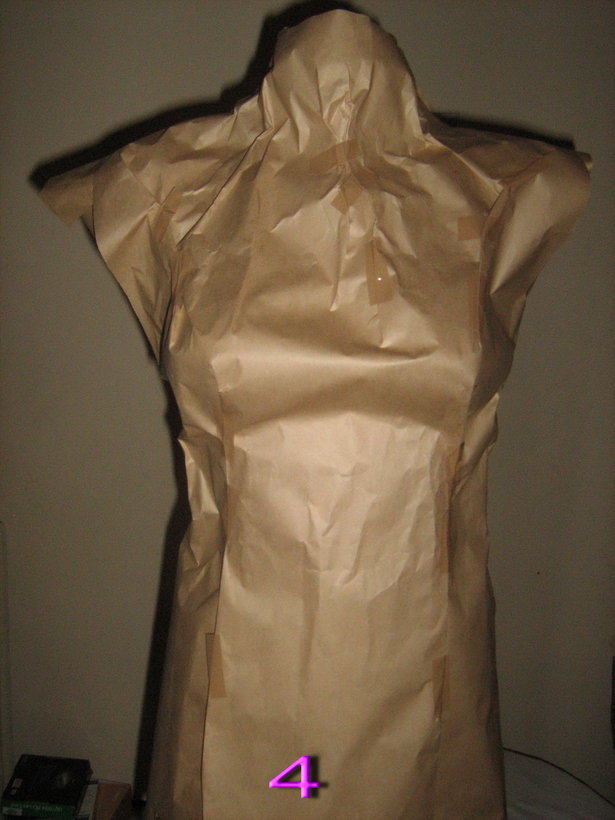 It's very easy and fast!
Please,look at my first technique added(part1),pictures 1-15,how you must to drape the dressdummy with craftpaper.Then ,look at the picture 17,where you can observe that half part,marked by D.Now, you can use this half part, to make a princess seam bodice. The seam starts at the waist and ends at the shoulder.
Technique Materials
craft paper,marker,tape of fabric,scissors,adesive tape,ruler.
0 Comments