Take in jeans at the side seam
Added Sep 15, 2009
by lynnevv
Green Cove Sprin...

Step 4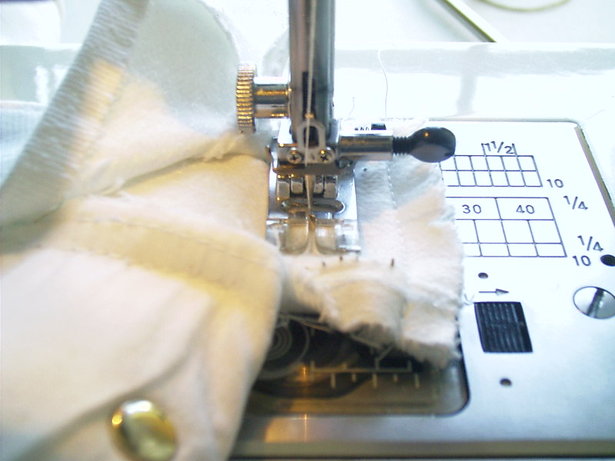 Seperate the waistband at the top.
Take it in the required amount. In this case, we need to remove 1 1/2" per side, so we are taking a 3/4" deep seam. This will result in a waistband seam which falls slightly forward of the pants side seam, but in this case, a belt will be worn, and I didn't want the two bulky seams to abutt. If you must match the seams, you will want to remove 1 1/2 from the back, and none from the front at each side.
Next, press, pin and sew the waistband together and also back on to the jeans.
0 Comments