Take in jeans at the side seam
Added Sep 15, 2009
by lynnevv
Green Cove Sprin...

Step 1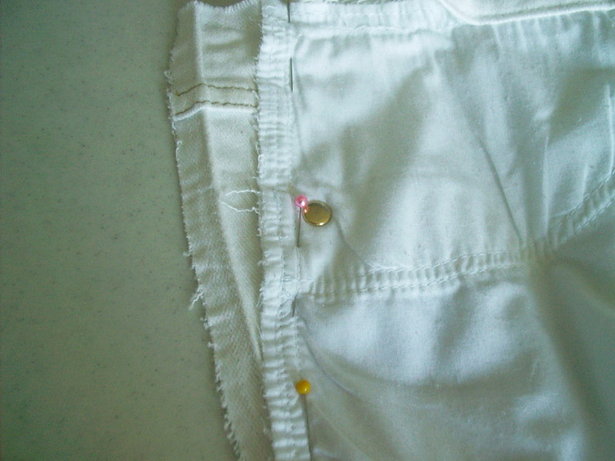 The waist of these needed to come in 3" or 1 1/2" each side. We will only be taking in the back of the side seams. This way the fullness will be removed from the back and we'll avoid the rivets.
First, undo the waistband from the pants at the side seams. Rip the topstiching out at the sides by the rivets, open up the side seam and lay it flat.
Using the original seamline on the front part, slide the back side seam out half the amount of the total alteration. In this case, it's 1 1/2", because we need to take in a total of 3". Carefully pin on the original seamline, tapering to nothing.