Splash Of Print
Added Nov 21, 2012
By burdastyle
New York, New Yo...

Step 5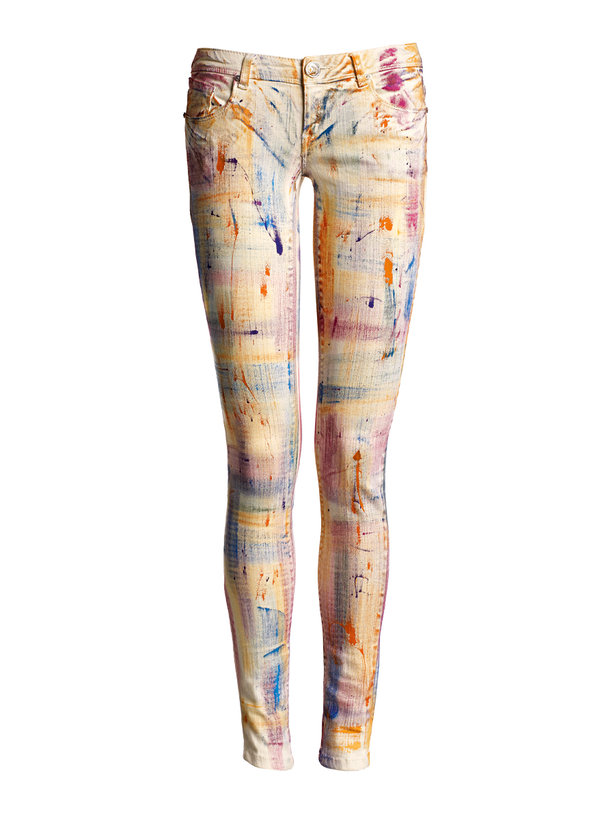 Here is another pattern for painting on jeans.
Materials: A pair of light-coloured jeans. Fabric paints in blue, pink, orange, and purple. Wide bristle brush. Cardboard or ­several layers of newspaper. Cardboard or an old plate, to use as a palette.
Instructions: Cover work surface thoroughly. Wear protective clothing. Slide cardboard (see step 1 and 2) or layers of newspaper into the jeans. Pour small amounts of paints onto the palette. Pick up small amounts of paint on the brush and dab spots on the jeans or make long brush strokes, horizontally and vertically. Tip: If you have picked up too much paint, first wipe the brush on a piece of newspaper. Let the paint dry thoroughly then fix the paint, following manufacturer's instructions.