Single Fold Bias Tape Neckline
Added Apr 25, 2010
by laurelin
C, New Hampshire...

Intro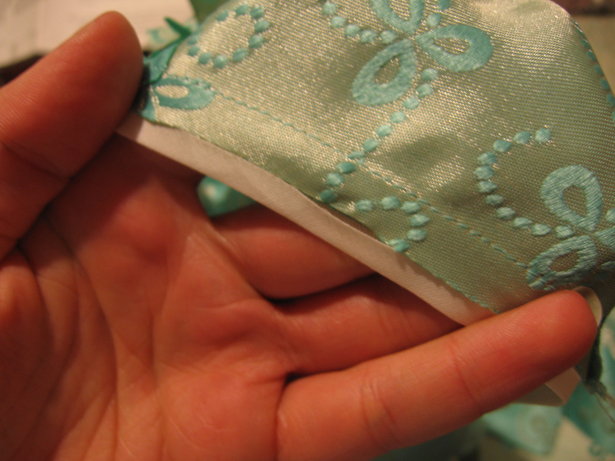 A lot of patterns will use bias tape on the neckline. You can also use this technique other places as well. Single fold bias tape does not show on the outside of the garment, but it may sometimes be visible as you move, so pick a matching or neutral color.
I couldn't find any videos or resources about single fold, so I took pictures as I went and will try to explain.
Technique Materials
Single fold bias tape, pins, ruler, iron, scissors.
0 Comments