Simplified bound buttonholes
Added Sep 28, 2010
by frkbustad
Bergen, Norway

Intro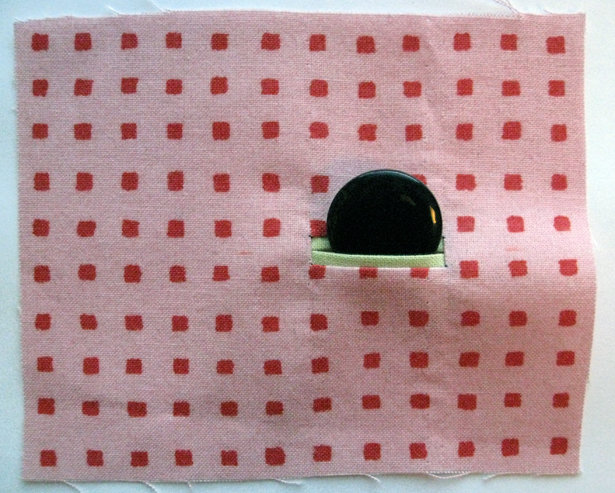 Bound buttonhole is often seen as a huge challenge, but it gives that little extra to a garment. I've found a technique that makes you have full control throughout the making, and making the success rate higher
A bound buttonhole should not be wider than 6 mm (1/4"), so each inset is 3 mm (1/8"). You should also sew all the buttonholes at once, finishing the same detail on each buttonhole before moving on to the next detail. Apparently that's the trick to get them identical! There's different ways of marking up the buttonhole, but marking both edges and the centre front with machine basting is convenient. This technique is of course dependent on your fabric, and you shouldn't use it if the stitches will show after you've pulled the thread out. Hand basting with silk thread will be better for fine fabrics.
If the fabric is very thin, you should probably reinforce the patch (and just around the buttonhole opening?) with organza or interfacing. You should do a test-buttonhole on the same type of fabric before you start slashing into your garment!
Technique Materials
Your garment, a patch of fabric 5 cm (2") wider and 2.5 cm (1") longer than the buttonhole, for each buttonhole.
0 Comments