Side Invisible Zipper Tutorial
Added Oct 1, 2012
by sewtessuti
Sydney, Australia

Intro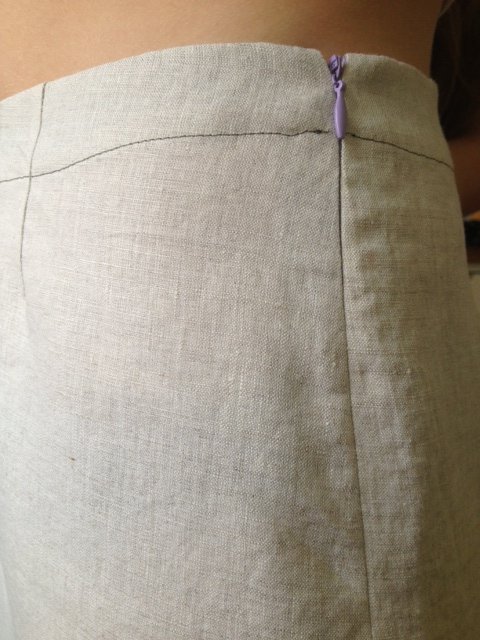 Without a doubt, invisible zippers give a much cleaner and more professional finish to garments - particularly for side and back openings on all types of garments. Because they are a very different application to your standard zipper, they may take a while to master. But with the right machine foot and a little practice, it's really quite simple. After changing over to my Bernina sewing machine, my other favourite machine foot is Foot #35!
There are many helpful online tutorials that show you how to insert an invisible zipper, but here's a tutorial written to explain invisible zipper insertion on a curved hip. This post is timed to coincide with the release of our next pattern, The Chloe Pant (due out next week), which has a side zipper opening.
With all sewing techniques, the more you practise and trial techniques the better your sewing skills become. I've learnt a new* method for inserting invisible zippers that has worked consistently well for me, so I thought I'd share it with you.
Note: For the purpose of instruction, contrast stitching, zipper and vilene have been used. Of course, it looks even better in matching thread and notions!
Technique Materials
Your Pant (of course!),
Invisible Zipper,
Invisible Zipper Foot,
Standard Zipper foot,
Pins,
Thread,
Scissors,
Chalk Marker and
Tear-Away Vilene or Interfacing
0 Comments