Sewing Tricks for a Curvy Figure
Added Oct 6, 2017
Sydney, Australia
Intro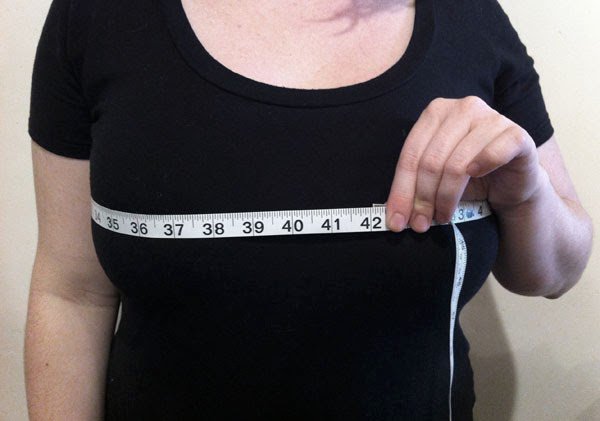 When creating clothing for a fuller sized figure there are several things that need to be taken into consideration in order to create the perfect flattering fit.
1. Start with taking precise measurements

The first step is getting a measuring tape and taking the measures in front of a full length mirror. The mirror helps you check if you are taking the measures from the right locations on the body. Every pattern envelope has three basic measurements: bust, waist and hip, it is also recommended that we take additional measurements of the waist and hip while sitting down.

The best measuring technique for getting the most accurate numbers includes the following steps-


Bust measuring is done across the fullest part.


Waist, on the other hand, should be measured at the slimmest area of your torso,


Hip, like bust, is measured at the fullest/widest part of your thighs.


Now that you have your measures it is time to move on to choosing a style.
2. Choosing the perfect garment style for a curvy body type

Some styles and patters have very flattering properties for a full figure body type. You can check out different plus size dresses and opt for the style that best fits your body type. In most cases, due to the bust-waist-hip ratio wrap dresses are a great choice. In addition you can opt to create a fit and flare dress or a knee length skirt. It is important to keep in mind that this style won't work if we opt for the wrong material. This brings us to our next step.
3. Know your fabric

In order to get the ideal end result it is important to opt for materials that can help create shape and definition without being clingy. This might seem, like a mission impossible, but it is, in fact doable. If you are creating a piece of clothing with a looser fit, like skirts and dresses, opting for heavy jersey might be the best decision. It tends to fall straight down, helping you avoid the unwanted extra volume and, consequently when it moves it has a beautiful flow, which can really accentuate your femininity. A fabric like mid-weight cotton is an ideal choice for shirt dresses and pencil skirts. Finally, if you want to skip denim, we all know how much trouble it can be, opt for chambray, it is easier to handle and gives us a more sophisticated result.
4. Mind the pattern

If you decide to use patterns for creating your clothing, keep in mind that some of them might not fit your measurements. Often patters for curvy women don't take into consideration the various bust sizes, and this is where you need to make an adjustment. So don't be afraid to adjust the pattern measurements to fit your body size. This is fairly easy to achieve and usually includes a full bust adjustment, enlarging the waist and creating bigger sleeves.
Keep in mind that when creating your own ideal piece of clothing you should not settle, take the time to make it fit perfectly. If you are just starting out, don't be afraid to experiment, sowing is full of trial and error, but wearing that final creation that hugs your body perfectly makes it all worthwhile.
0 Comments